Ahoy, Watergirl Quilt Co. Crew!



Where has the time gone?

I cannot believe that it is already September. It seems like yesterday when Watergirl Quilt Co. launched online but it was actually April 9th. Time flies when you're having fun and we are certainly having a good time with all of you! Thank you for being part of the

"crew"

at Watergirl Quilt Co. We love

serving

you in-store, by video appointment, online and through our Facebook live videos. We hope that you are

inspired

by the beautiful quilts being shared by the "crew" at our

private Facebook Group: Share Your Creations.



So autumn is quickly approaching and that is the time that all of us quilters really get excited to

start new projects

such as new home decor for fall and

Christmas

and get thinking about presents to make for family and friends. Let us inspire you with our

great kits, fabric bundles,

new collections

and

notions

. Oh and we now offer long arm services

too!

You can even choose to have your quilt returned to you with the binding already applied. Don't be

overwhelmed

by your quilting to-do list!

Consult with us

to make sure you have everything you need to get having

fun and complete your projects

.

Autumn is also the season for

Workshops, Classes and Retreats!

Do you

miss

learning with other quilters?

Tired

of just being on your own to sew and quilt? Want to have a good

gabfest

while playing with fabulous fabric? Then you will want to take advantage of our exciting

workshop lineup

and

retreat

opportunities!

Are you doing a

happy dance

right now? I know that the Watergirls are excited!

Join us at our

Open House

to learn about our online interactive workshops and in-person workshops, classes and retreats. We will have Covid-19 guidelines in place for all in-person events.



Upcoming Events:



September 10th, 4:30pm to 5pm:



Get Strippin' with your Stripology XL or Stripology Squared Rulers!

Online event via Zoom. Complimentary tutorial on efficient ways to use your ruler, cut up your stash and square your blocks. Participation is offered to customers who have purchased one of these rulers with us. You can still purchase your ruler and join in on this tutorial. Email info@watergirlquiltco.com by September 8th to register.



September 14th, 7pm to 8pm:



Facebook Live Sale co-hosted with Paul Leger.

Featuring fabric and notions for quilt backings and promotions on batting. Learn tips for piecing fabric to make creative backings. You must be registered in our customer database. Please email us by September 13th if you are not already registered.

September 17th, 5-6pm:



Online Open House via Zoom.


Learn about our upcoming classes, workshops, retreats, promotions with chances to win prizes. Meet
special guest Dale Allen-Rowse , Quilting Cowboy and designer of the Pottery Collection by Windham. Dale will be joining us live on Zoom from his home in California. Space is limited, so reserve your spot quickly! P.S. Dale will be teaching a class for us in October!




September 18th-19th:

Open House In-Store. Drop in to learn about classes, workshops, retreats and shop our promotions. There will be prizes too! Store hours are 9:30 am to 4:30pm or shop online with shipping or curb side pickup. Register for classes during this time and get your supplies too!

September 24th, 5-7pm, EST and October 1st, 5-9pm EST (2 part class):



Christmas in July Workshop with Susan Madu of Modern Blended Quilts.

The two sessions that we held in August sold quickly so we are offering you one last opportunity to learn with Susan and make a beautiful, modern table runner. This patterns comes with instructions for placemats and a wall hanging in addition to the runner. Register Today!




"This was my first experience with a Zoom class. Wow! It was fantastic! Susan's instructions were very clear and precise and her pattern is the same. I will definitely use all the fantastic tips and tricks she shared with us to enhance our sewing experiences. If you can get in on the class, I would highly recommend it"
-Carol


Are you feeling

Inspired

? Ready to have

Fun

?

And I haven't even told you about all the new fabric and notions that have been arriving! You will just have to drop in online or visit us in Prescott to see the new fabrics from Basic Gray by Moda and Iona and Bumbleberries from Lewis & Irene (arriving this week!).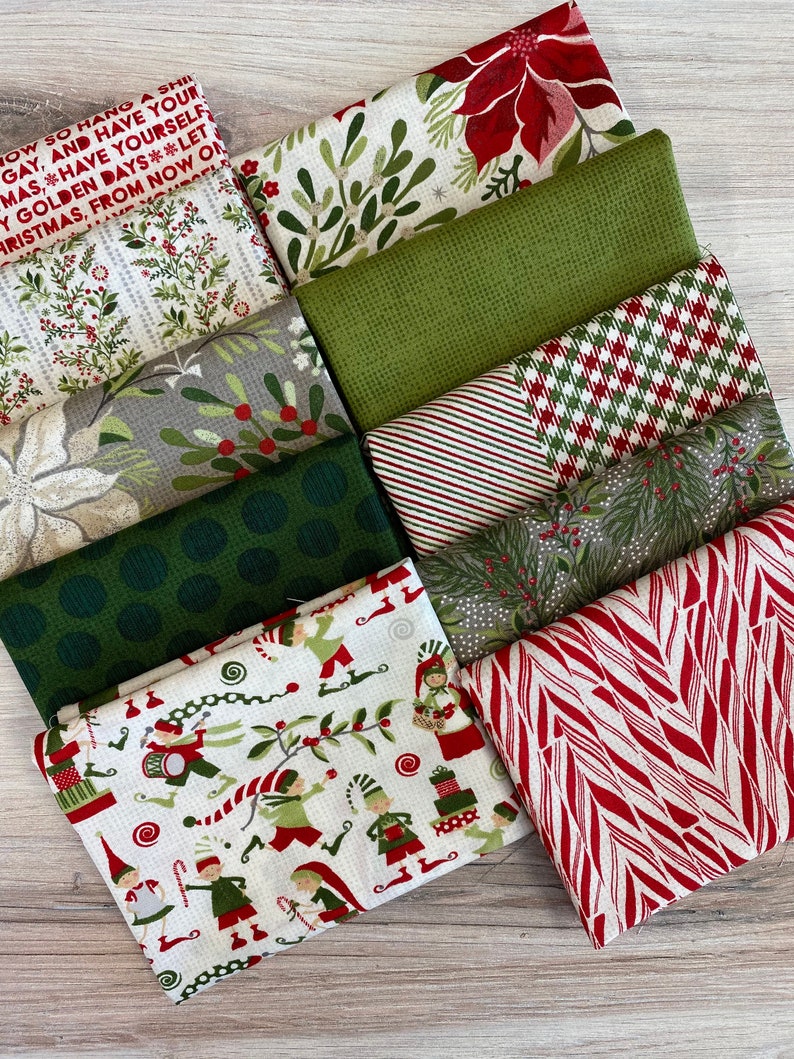 We have

Hex N More

and

Super Sidekick Rulers

in stock as well as the

6 patterns for the Sew Along

, starting today, with Jaybird Quilts.

A new season is coming....the season of quilting! Make sure that you are ready!

Stay safe, stay hopeful and do something that makes you Smile!

Sincerely,

Michelle and the Watergirls