Start the car! Trunk Show show coming soon!
Hello Crew!

I hope that you enjoyed a relaxing Sunday. The Watergirls were sending messages back and forth today along with show and tell photos. We seemed to be having fun quilting, at our own respective homes.
Speaking of Show and Tell, have you been missing going to quilt shows? We sure have!
We are excited to be opening our Education Centre on Wednesday, April 7th with our very first event, a trunk show of 50 bags, containers and other projects from Patterns By Annie! This is part of the fun of being the 2nd Runner Up in the LQS 2021 Contest.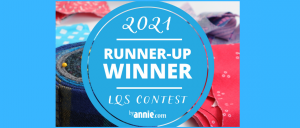 Here is what you need to know to be able to join in on the fun:
⚓ You will need an appointment to visit the in-person show. Please book online. We want you to be as safe as possible so we are only allowing 2 people at each 30 minute time slot. You will have front row views of all the gorgeous bags!

⚓ You may go shop at the retail store after you visit the trunk show.

⚓ Prefer to see the trunk show from your home? Register for the virtual By Annie Trunk show presented by Michelle, live on Zoom at 7pm EST on April 8th.



There will be daily draws and some contests to win great prizes from the By Annie products. Please watch our Social Media each day to learn how to get your chance to win!

Please hop online and reserve your spot to this complimentary show! That's right, free!
You won't want to miss seeing one of our favourite By Annie bags - A Place For Everything 2.0


Stay safe, stay hopeful and do something that makes you smile.

Michelle and the Watergirls



P.S.



There will be By Annie products and complete pattern kits available for purchase at the show. Earn extra chances to win prizes when you treat yourself to By Annie's stylish and easy to use patterns and products.